The spiritual, administrative and financial oversight of Appleton Community EFC, under the headship of Christ, is provided by the Board of Elders, which consists of a minimum of three lay Elders (elected by church members), and the Senior Pastor.
Our Pastor

Greg Dykstra – Senior Pastor
Greg began his ministry at ACEFC in April, 2014. Prior to moving to Appleton, he served in pastoral ministry in East Peoria, IL for over 26 years and pastored in Texas, Illinois, & Michigan before that. He has also enjoyed the privilege of teaching college courses for Moody Bible Institute's Distance Learning Center.
After being raised in a farming community near Kankakee, IL, Greg attended Illinois State University in Normal, served for two years in the US Army, then went back to ISU to complete his undergrad degree in Accounting.
Greg married Donna in 1976 and they moved to Dallas, TX, where he received a Masters of Theology in Biblical Exposition from Dallas Theological Seminary. They have three adult children (Joel is married to Angela, Katie is married to Ryan, and Kristin is married to Jeremy). Donna worked with Special Needs students for many years in the Peoria Public Schools and has assisted with Youth and Children's Ministries at each of the churches where Greg has been a pastor.
An avid sports fan, Greg enjoys taking walks with Donna as well as hiking and biking and he cheers without shame or apology for the Cubs, Bears, and University of Illinois basketball. He also has a strong passion for prayer and for teaching and talking about the Truth of God's Word.
Our Elders
Andy Soto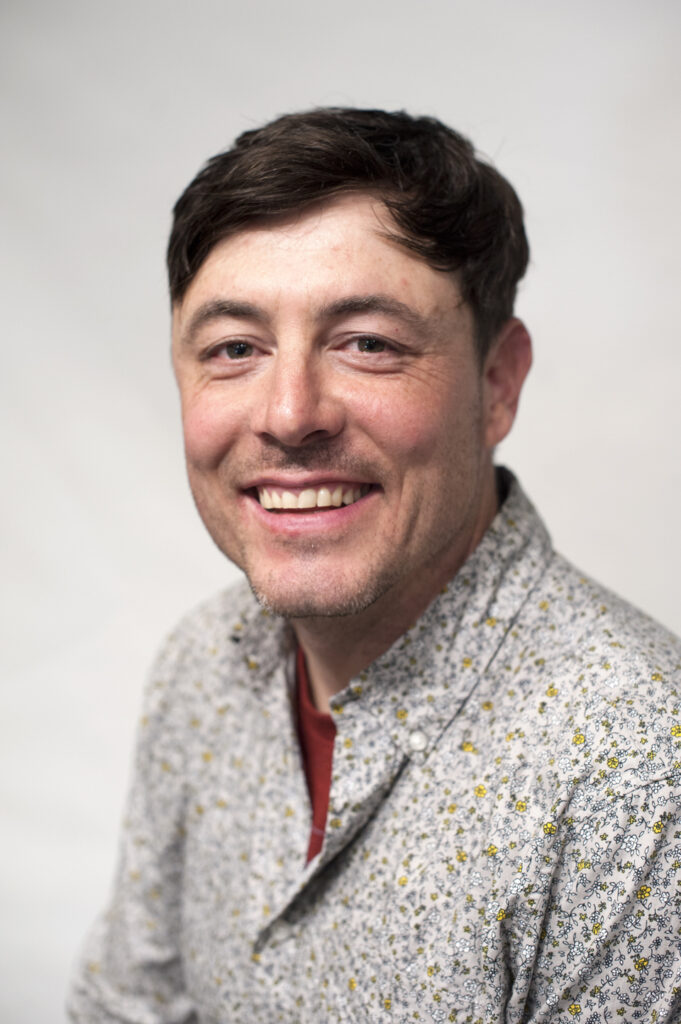 I was raised in New London by my two loving parents, Peter and Debbie Soto. Both of my parents attend at ACEFC and are a consistent support to me and the rest of my family. I have been married for five years to my beautiful wife Molly, and our Lord has blessed us with two little boys, Huxley and Beckem. Currently I work for TriCity Glass & Door in Appleton as a lead commercial installer.
God has taught me countless things throughout my Christian walk. As a young man, seeking to understand the things of God, I pursued anything and everything I could get my hands on to help. I found interest in hundreds of hours of sermons, discussions, and debates on various different biblical topics as I became obsessed with God's word. In the midst of all that, the weight of my own sin became impossible for me to bear. I cried out to the Lord on many occasions during that time, and not long after that I became sure that the Lord had done something incredible. He gave me life, he saved me. My life had become something brand new as my desires had completely changed. He has given me an incredible desire to know Him through His word, to love truth, and to defend that truth as I seek to honor Him.
ACEFC has been my family for many years. I started attending as a single man with my friend Molly. We were married not long after and started a family. ACEFC has been a large part of our Christian walk and I cherish the support, encouragement and relationships that have been vital as we seek to sharpen one another and grow in faith.  My love for this church family is something so very special to me, and I thank those of you that have been faithful in your love towards me and my family. I hope to continue to honor and glorify the Lord as an elder.
Tim Diestler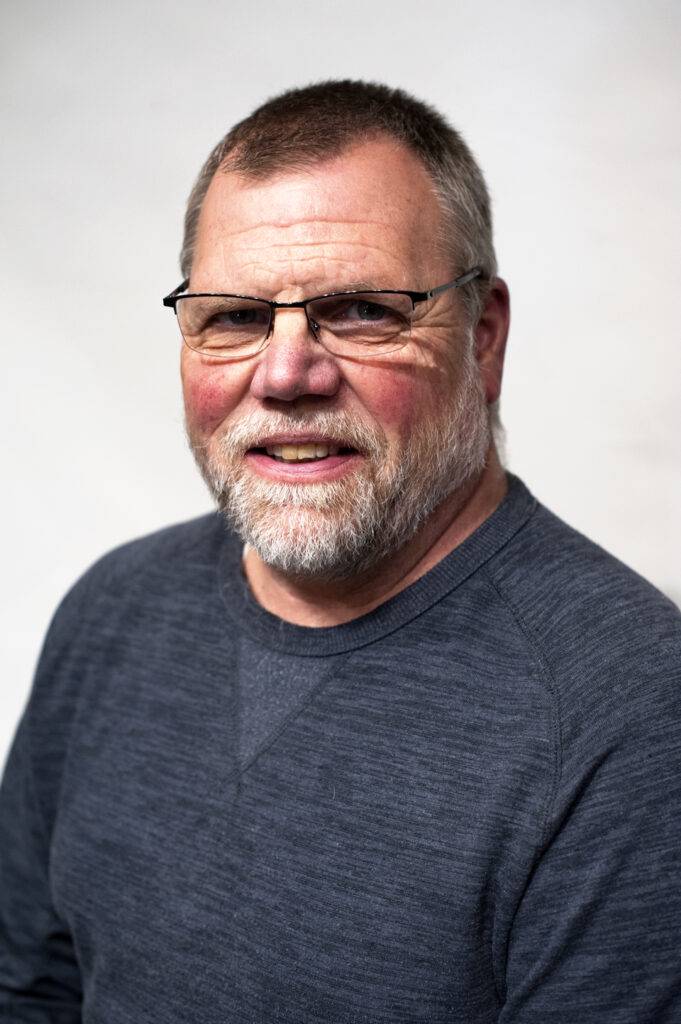 By the grace of God I was born into a Christian home and accepted Christ as my Savior at Bible camp in my later elementary years. My wife, Sue, and I met at church when we were young and started dating in our later teens. We've been married for 35 years and have 2 children Matt and Holly, a daughter in-law Hannah, a son in-law Nate, and 3 grandchildren.
We started attending ACEFC 20+ years ago and enjoy leading short-term mission trips. I have worked in youth ministry, AWANA, served on the mission and outreach committee, taught Sunday morning Adult classes, served as an Elder for 6 years and am now back on the Elder board.
I pray that everything we do as a body brings glory and honor to God. That each day we learn to be more like Jesus through the study of his word. That we love each other well and love others so they can come to know the saving grace of our Lord Jesus Christ.
Desmond Van Houten
I was born in Minnesota and moved at the age of 9 to Michigan where I was raised by maternal grandparents.  They provided a loving home and my grandma brought me to church, but I never understood the gospel message.  Throughout college, I lived of the world and felt a void inside.  My sister prayed and urged me to consider church, but I ignored the requests and dismissed her pleas as nagging.  Shortly after graduating from undergrad, I had reach a low point and felt a strong urge that there had to be a way to fill the void in my heart.  I decided to pursue going to church, where I was presented with the gospel message - we are all sinners, but God loves us so much that He sent Jesus to die as punishment for our sins and with choosing Jesus God wants a relationship with us.  I was amazed at the idea of having a relationship with God and submitted my life to Christ.  
My wife Rachael and I met at Virginia Tech in graduate school.  We have been married for 16 years and have been blessed with 4 children ranging from 12 to 6 in age.  We have been attending ACEFC for over 6 years.  I enjoy serving in areas of the church where I see a need. Currently I help with AWANA and serve on the praise team with sound and working to learn various instruments.  I also enjoy running during my free time.
Doug Moran
I was raised a Catholic, I always believed but just didn't have a true relationship with God. My sister and her husband attended a Baptist church, and when I was 14 my mom started taking us there.  That is when I started hearing the Bible really preached, and the pastor would come and visit me at my high school and take me to lunch.  I remember praying and accepting Christ around that time but I wasn't ready to follow Him, I wanted to "enjoy life" first. I stopped going to church, graduated H.S, and went into the Marines for 4 years. I continued to "enjoy life" throughout my time in the Marines and for 10 years after I got out. All the while I knew I was running from God, I never stopped believing but I kept running until finally I came to the point when I knew I couldn't keep going in that direction.  My brother had just gotten saved and he invited me to a Men's Retreat.  While there, one of our friends gave me an NIT version of the Bible, and when I got home I started reading. I remember starting in the New Testament and I couldn't stop. It was the first time I ever read the Word and understood it. I called my brother right away and told him how it had impacted me and that I accepted the Lord. The summer of 2000 I was baptized and continued to read the word and pray. I stopped going out with my friends and tried finding a good church. I was very inconsistent and eventually I was right back at "enjoying life", but it didn't last very long before I was back on my knees asking the Lord to help pull me out of the mire. I prayed that if there was a Christian girl out there that was struggling to get out of the scene like I was, that He would lead her to me. I also prayed that whoever she was that she would come from a good Christian home. The next day I was at home when a buddy called asking me if I wanted to go down to Bastille Days (Aug 2003) and while I was there, a girl walked up and we each recognized each other. We figured out that I had gotten a loan from her company a few years earlier.  We started dating and going to her parents church (regularly). We both recommitted our lives to the Lord and 6 months later we were married. The rest is History.



Darrell Martin

​I was born in Beloit, Wisconsin and raised in South Beloit, Illinois.  I met my wife Karen at Northern Illinois University in DeKalb, Illinois.  We have been married for over fifty years and have three grown children, Renee, William, Joanne and six grandchildren.  We are blessed in the fact all our children are walking with the Lord and still actively serving Him.  I am now retired after thirty years in the Navy and having worked as a telephone lineman, telephone cable splicer, and a computer programmer.  This has led me from my hometown to the Milwaukee area and finally to the Fox Valley.

I have been in church since I was an infant and I gave my life to the Lord as a teen-ager.  I have seen the Lord's mighty hand on my life in those years since.  We have been members of ACEFC since shortly after moving to the Fox Valley nearly thirty years ago.












Children's Leader
Lisa Schodorf – Children's Ministry
Email

I grew up Catholic, I always felt like something was missing. When I was 33 years old God revealed to me what was missing… a personal relationship with Jesus Christ! I have been growing in my faith ever since. I am blessed to have an amazing husband, Kurt, we have been married for over 30 years. We have 3 adult children and 3 wonderful grandchildren.

Being a mom and a nana is the most important rewarding job there is.  I am so thankful God allowed me to be both. I have been involved in Children's Ministry for over 18 years. I look forward to what God has planned for Appleton Community EFC.















Church Secretary



I was born in Seattle, WA but was raised in India where my parents were missionaries for 10 years.  I accepted Christ as my Lord and Savior when I was 6 years old in a tent meeting/crusade that my father led in Calcutta.  God has seen me through all of my  life's circumstances and has never left me.  He has always been my anchor, my guide, my Shepard and the source of my strength.  I retired from the Appleton Area School District to take care of my grandchildren in 2013 and thought that my "working" days were over.  God had other plans and called me to become the office secretary here at ACEFC in 2020.  I have been so blessed by this ministry and thank God for the opportunity and privilege to serve this congregation.











Worship Leader